8 Kids And A Business
Posted at Catholic Insight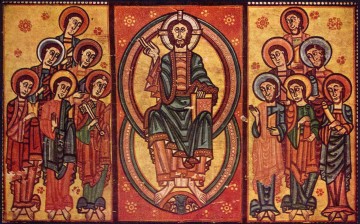 Before 1969, Septuagesima Sunday was observed in the Roman Rite of the Catholic Church. According to fisheaters.com, the three Sundays that comprise Septuagesima Sunday are named for their distance to Easter and are as follows:
Septuagesima Sunday which lends its name to the entire short season is approximately seventy days before Easter. Seventy days represents the seventy years that the Jewish people of the ancient kingdom of Judah were held captive in Babylon.
Sexagesima, or the second Sunday of Septuagesima, comes about sixty days before Easter.
The third Sunday, Quinquagesima, is approximately fifty days before Easter.
In the year 2015, the first Sunday of Septuagesima was on February 1. Sexagesima falls on Sunday February 8, and the third Sunday, Quinquagesima, is on February 15.
Since 1969, the Sundays of Septuagesima have been omitted from the Roman Rite although they are still observed in the Traditional Latin…
View original post 578 more words